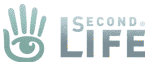 Jim Pubrick has written an interesting blog entry detailing how they are using Mono on Second Life. Second Life is going to use Mono to run the user-provided scripts with native code (which am told can be up to 150 times faster than the current engine).
SecondLife is using Mono in a non-conventional way, which I like to think is one of the benefits of having an open source engine, they have added a micro-threading implementation.
Microthreading was necessary because some of their simulations are made up of thousand of threads/routines, and using the default threads in Mono (which are mapped to operating system threads) would have been too heavy.
Their micro-threading implementation is different than Tomi's recent continuation work in that Second Life has added support to "migrate" running code across machines.
A presentation from the Second Life folks at Google Tech Talks.