You can see the UI of the Sansa Connect in action in this Engadget video: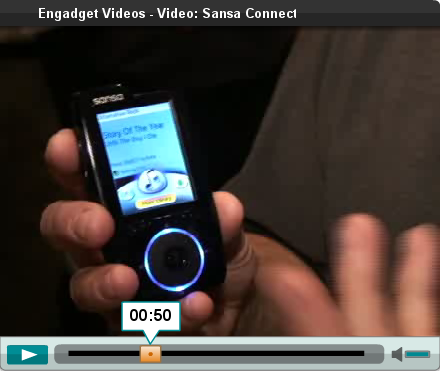 It apparently will also let you browse your Flickr (wonder if they use the Flickr.Net API) and share songs with your friends, and it seems to have some sort of last-fm like listening mode.
The details on the song sharing are not very clear, it all seems bound to the service. But I wonder if you can pass around your own mp3s.
Anyways, am buying this on the grounds that it runs Mono, and so I can finally show a physical object to the family that runs it.