Pablo has sent me these two screencasts of their Plastic SCM product running on Linux and MacOS using Mono 2.0's Windows.Forms support: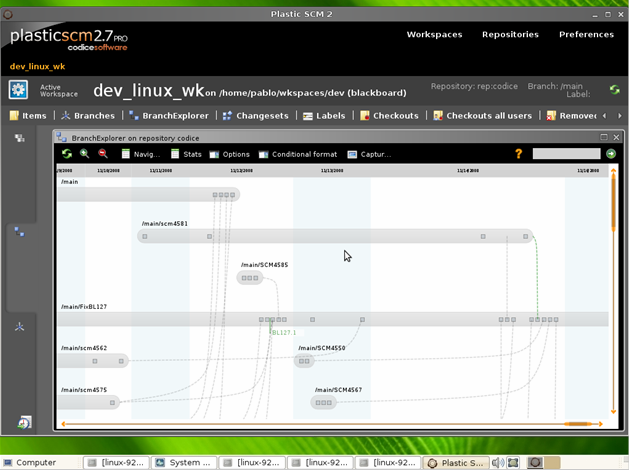 Plastic on Linux, the GUI toolkit is Windows.Forms with custom widgets and a nice color scheme.
Plastic has a nice graphical diff tool: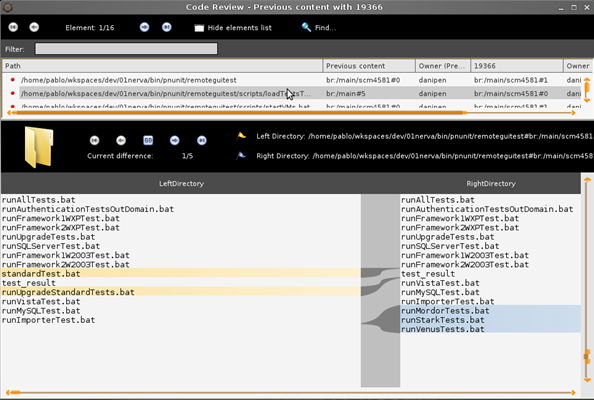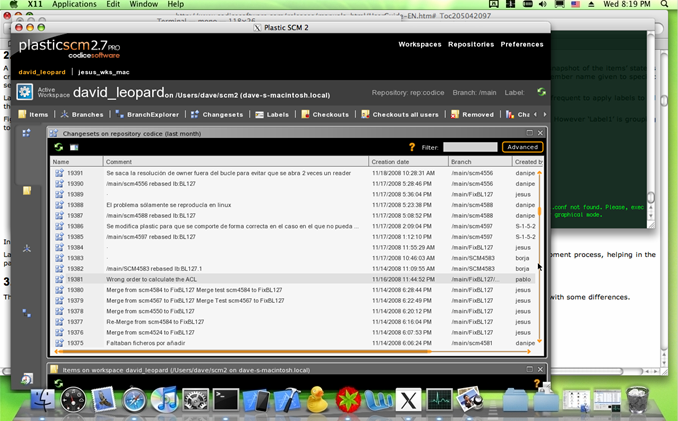 A preview of Plastic on MacOS X.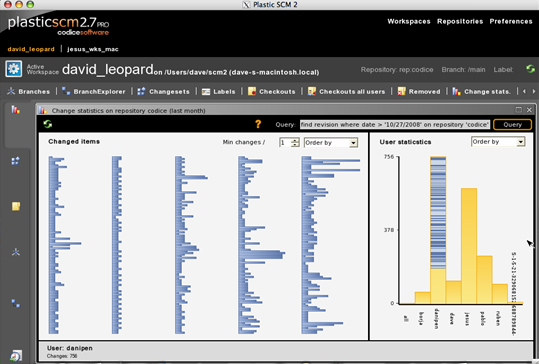 Cute graphs
More screenshots here.
Plastic is one of the finalists for this year's Jolt Awards.