I just got back from Mix, updates my Moonlight from SVN and the videos at channel9 are now working with Mono.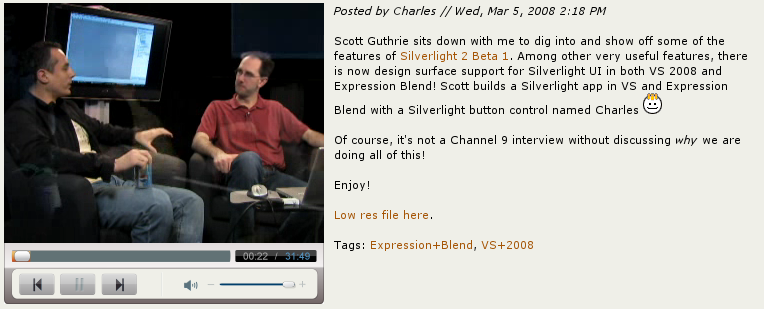 Inside Silverlight 2 Beta 1, an overview with Scott Guthrie
This is one of the important pieces of our media pipeline that was missing (support for the HTTP streaming protocol). The implementation is based on the work that Fernando and Rolf did using the recently released specifications that Microsoft published.
Sadly, I was not able to show that at Mix. Its also the first take, so more testing and exercising will be required.