Yesterday Aaron released the first preview of Banshee 1.0, the Digg-o-Sphere does an in-depth review of the release announcement: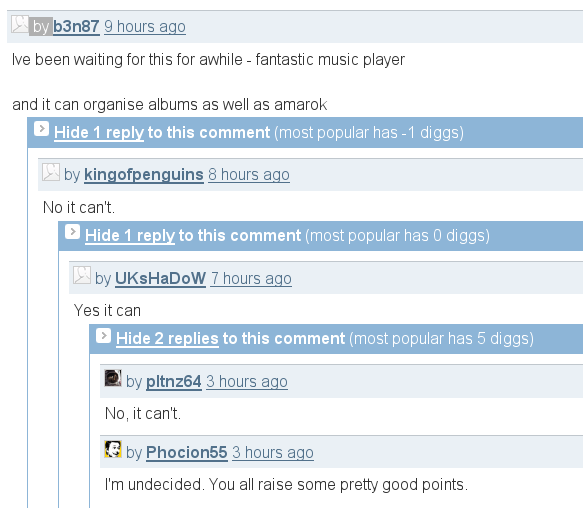 This is what Banshee looks like:
Banshee on Linux.

In other news, thanks to the work of Scott, Banshee will soon be distributed for Windows as well: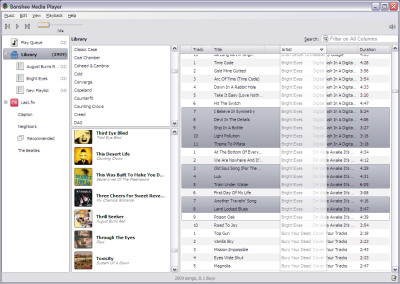 Bringing open source media players to Windows.

Banshee uses Lluis' Mono.Addins framework to allow third party developers to extend banshee with interesting new features.