We released an updated installer for Mono 2.0 on MacOS X.
This release got delayed because we wanted to upgrade our bundled Gtk# stack to contain the latest release of Imendio's Gtk+ for MacOS X.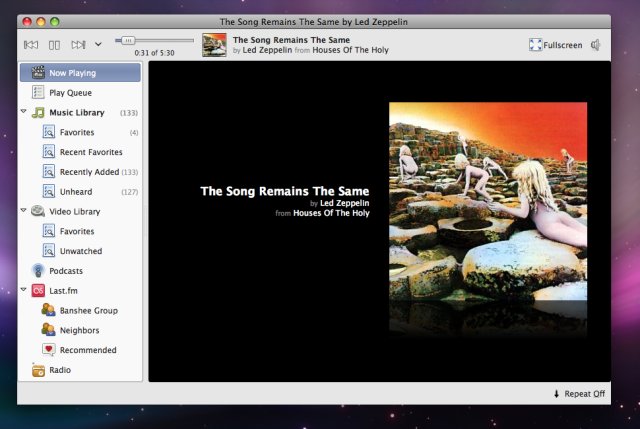 Banshee coming to an OSX near you this week.
Mono OSX Survey!
We are trying to understand how we can improve Mono on the OSX space. Help us figure this out by filling out our Mono on OSX Survey.
Relocatable Applications
If you have followed our Guidelines for Application Deployment your software should be easy to be packaged and distributed for MacOS X as a relocatable application.
Eoin Hennessy worked on integrating Banshee into the OS, and packaging it into a bundle that runs out of the box on MacOS. The following are some screenshots from Aaron's box: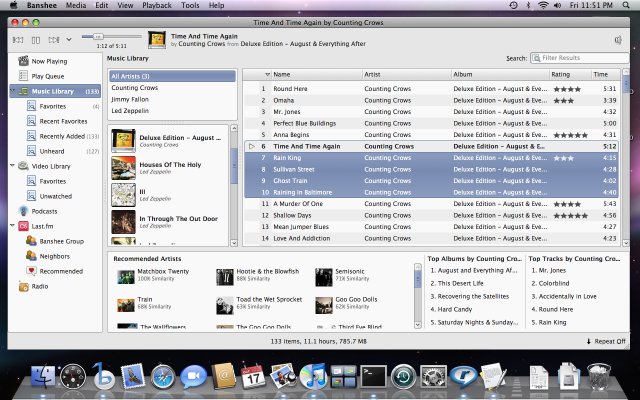 The Banshee open source media player.
Sandy has ported Tomboy and Tasque to MacOS and Windows and provided installers for both.
Tomboy integrates into the dock and menus.
Aaron Bockover from the Novell Desktop Team has promised that Eoin's work will be part of Friday's Banshee release. From this point on, Banshee will be released both for Linux and MacOS X at the same time.
Maybe F-Spot is not too far behind?
The Small Print
We downgraded the bundled Gtk+ from 2.15 to 2.14.3, as 2.15 was a development version and 2.14 is the officially supported Gtk+.
This means that applications that linked directly against Gtk+ 2.15 from Mono 1.9 will fail to run. Please re-link those binaries.
We removed MonoDevelop from this distribution, so our package only contains the Mono SDK and Mono runtime.
A MonoDevelop installation package will come later, we apologize for this delay.
On the upside: now that the distribution is split, we will be doing MonoDevelop Beta 2 previews as DMGs after the PDC.
Help us improve Mono on OSX by completing the Mono on OSX Survey and providing comments at the end.