As I meet new Unix hackers using Linux or Mac, sometimes I am surprised at how few Unix tricks they know. It is sometimes painful to watch developers perform manual tasks on the shell.
What follows are my recommendations on how to improve your Unix skills, with a little introduction as to why you should get each book. I have linked to each one of those books with my Amazon afiliates link, so feel free to click on those links liberally.
Here is the list of books that programmers using Unix should read. It will only take you a couple of days to read them, but you will easily increase your productivity by a whole order of magnitude.
The Basics
The Unix Programming Environment by Kernighan and Pike is a must-read. Although this is a very old book and it does not cover the fancy new features in modern versions of Unix, no other book covers in such beauty the explanation of the shell quoting rules, expansion rules, shell functions and the redirection rules.
Every single thing you do in Unix will use the above in some form or shape, and until you commit those to memory you will be a tourist, and not a resident.
Then you will learn sed and basic awk, both tools that you will use on a daily basis once you become proficient. You do not have to ever be scared of sed or regular expressions anymore.
Save yourself the embarrassment, and avoid posting on the comments section jwz's quote on regular expressions. You are not jwz.
It will take you about a week of commuting by bus to read it. You do not have to finish the book, you can skip over the second part.
Unix Boot Camp
While Kernighan's book is basic literacy, you need to develop your muscles and you need to do this fast and not buy a book so thick and so packed with ridiculous screenshots that you will never get past page 20.
Get UNIX for the Impatient. This book is fun, compact and is packed with goodies that will make you enjoy every minute in Unix.
Learn Emacs
Emacs has had a strong influence in Unix over the years. If you learn to use Emacs, you will automatically learn the hotkeys and keybindings in hundreds of applications in Unix.
The best place to learn Emacs is to launch Emacs and then press Control-h and then t. This is the online tutorial and it will take you about two hours to complete.
The knowledge that you will gain from Emacs will be useful for years to come. You will thank me. And you will offer to buy me a beer, which I will refuse because I rather have you buy me a freshly squeezed orange juice.
Tooting my own horn
Learn to use the Midnight Commander.
The Midnight Commander blends the best of both worlds: GUI-esque file management with full access to the Unix console.
The Midnight Commander is a console application that shows 2 panels listing two different directories side-by-side and provides a command line that is fed directly to the Unix shell.
The basics are simple: use the arrow keys to move around, Control-S to do incremental searches over filenames, Control-t to tag or untag files and the F keys to perform copy, move or delete operations. Copy and Move default to copy to the other panel (which you can conveniently switch to by pressing the tab key).
There is no better way of keeping your file system organized than using my file manager.
Becoming a Power User
If you can not quench your thirst for knowledge there is one last book that I will recommend. This is the atomic bomb of Unix knowledge.
Unix Power Tools is a compilation of tricks by some of the best Unix users that got compiled into a huge volume. This is a book of individual tricks, each about a page long, ideal to keep either on your bedside or in the restoom to pick a new trick every day.
Mavis Beacon
At this point you might be thinking "I am awesome", "the world is my oyster" and "Avatar 3D was not such a bad movie".
But unless you touch-type, you are neither awesome, nor you are in a position to judge the qualities of the world as an oyster or any James Cameron movies.
You have to face the fact that not only you are a slow typist, you do look a little bit ridiculous. You are typing with two maybe three fingers on each hand and you move your head like a chicken as you alternate looking at your keyboard and looking at your screen.
Do humanity a favor and learn to touch type.
You can learn to touch type in about three weeks if you spend some two to three hours per day using Mavis Beacon Teaches Typing.
Mavis Beacon costs seventeen dollars ($17). Those seventeen dollars and the sixty three hours you will spend using it will do more to advance your carreer than the same sixty three hours spend reading editorials on Hacker News.
Classics
All of the books I list here have stood the test of time. They were written at a time when books were designed to last a lifetime.
Unlike most modern computer books, all of these were a pleasure to read.
Posted on 06 Sep 2011
---
This is Xamarin's first official Mono release.
This is a major bug fix release that addresses many of the problems that were reported since our last release back on April 25th.
The detailed release notes have all the details, but the highlights of this release include:
MacOS X Lion is supported: both the Mono runtime and Gtk+ as shipped with Mono have been updated to run properly on Lion. This solves the known problems that users had running MonoDevelop on MacOS X.
Vastly improved WCF stack
Many bug fixes to our precise garbage collector.
Major features continue to be developed in the main branch. Currently we are just waiting for the C# 5.0 Asynchronous Language support to be completed to release that version.
Mono 2.10.3 also serves as the foundation for the upcoming Mono for Android 1.0.3 and MonoTouch 4.1.
You can get it from Mono's Download Site.
Currently we offer source code, Windows and MacOS packages. We will publish Linux packages as soon as we are done mirroring the contents of the old site that contains the Linux repositories.
On C# 5.0
Our new compiler, as you might know, has been rewritten to support two backends: a System.Reflection.Emit backend, and the brilliant IKVM.Reflection backend.
The C# 5.0 support as found on master contains the C# 5.0 support as shipped by Microsoft on their latest public release.
To try it out, use -langversion:future when invoking the compiler. You can try some of our samples in mono/mcs/tests/test-async*.cs
Posted on 04 Aug 2011
---
We here at Xamarin are as excited as you are about the release of Lion. But unfortunately we're not quite ready to support you on Lion yet, and MonoDevelop doesn't work quite right. We're working around the clock to make MonoDevelop work perfectly on Lion, and we'll let you know as soon as it's ready.
Update on July 29th: We have most of the fixes in place for Mono and will issue a build for testing on the Alpha channel soon.
Posted on 20 Jul 2011
---
I have great news to share with the Mono community.
Today together with SUSE, an Attachmate Business Unit, we announced:
Xamarin will be providing the support for all of the existing MonoTouch, Mono for Android and Mono for Visual Studio customers.
Existing and future SUSE customers that use the Mono Enterprise products on their SLES and SLED systems will continue to receive great support backed by the engineering team at Xamarin.
Xamarin obtained a perpetual license to all the intellectual property of Mono, MonoTouch, Mono for Android, Mono for Visual Studio and will continue updating and selling those products.
Starting today, developers will be able to purchase MonoTouch and Mono for Android from the Xamarin store. Existing customers will be able to purchase upgrades.
Xamarin will be taking over the stewardship of the Mono open source community project. This includes the larger Mono ecosystem of applications that you are familiar with including MonoDevelop and the other Mono-centric in the Mono Organization at GitHub.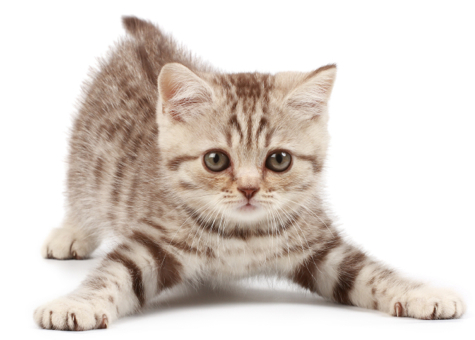 We are a young company, but we are completely dedicated to these mobile products and we can not wait to bring smiles to every one of our customers.
Roadmaps
Our immediate plans for both MonoTouch and Mono for Android is to make sure that your critical and major bugs are fixed. We have been listening to the needs of the community and we are working to improve these products to meet your needs. You can expect updates to the products in the next week.
In the past couple of months, we have met with some of our users and we have learned a lot about what you wanted. We incorporated your feature requests into our products roadmaps for both the MonoTouch and the Mono for Android products.
Another thing we learned is that many companies need to have a priority support offering for this class of products, so we have introduced this. It can be either be purchased when you first order MonoTouch or Mono for Android, or you get an upgrade to get the priority support.
Next Steps
Our goals are to delight software developers by giving them the most enjoyable environment, languages and tools to build mobile applications.
We are thankful to everyone that provided feedback to us in our online form that we published a month ago. Please keep your feedback coming, you can reach us at contact@xamarin.com. We are reading every email that you send us and you can use my new miguel at new company dot com email address to reach me.
We will be at the Monospace conference this weekend at the Microsoft NERD Center, hope to see you there!
Remember to purchase early and often so we have the resources to bring you the best developer tools on the planet.
Posted on 18 Jul 2011
---
I have a posted an update on Mono and the upcoming release of Mono 2.12.
Posted on 06 Jul 2011
---
We are getting flooded with paid support requests for Mono. Developers looking for us to fix bugs in Mono, to do some custom work, to port applications, libraries and adjust Mono for some specific needs.
But we are trying to be a product company as opposed to a support company.
We still want to help the Mono user community, and with all of the Mono talent out there, at least we can use this opportunity to get both groups in touch: the users that want custom engineering done, with the talented list of hackers.
If you are a consultant available to do custom engineering and support for customers, we would love to put you in touch with people that need the custom engineering done. Email us at contact@xamarin.com, in the subject line, specify that you are available for custom engineering, and in the body of the message list both your Mono skills (C# or C coding) and your availability to engage on those gigs.
We will then get you in touch with users that needs the work done.
Posted on 30 Jun 2011
---
Setting up a new company consumes a lot of time. Specially as we are developing as fast as we can not one, but two products: .NET for iPhone and .NET for Android.
Structurally, we are better off than we were the first time that we built these products. We have more developers working on each product than we did the first time around, so progress is faster. But we also had to swap the developers around: those that wrote Foo, can not work on Foo again. This is just one of the things that we have to do to ensure a clean room implementation.
Our vision is to create happy developers. We did that in the past by bringing the C# language, garbage collection, LINQ, strongly typed APIs, Parallel FX, intellisense and inline documentation to iPhone and Android developers. And by making it possible for the world's 6 million .NET developers to reuse their skills on the most popular mobile platforms.
This time around, we are doing even more. We are addressing many of the frustrations that developers had with the old products and making sure that those frustrations go away.
Nat and myself complement each other very well here. This means that there are a lot of new things that will be present in our offering that we never did in the past.
There is a new level of polish that those familiar with Nat's previous products had (SUSE Studio, NLD/SLED, Ximian Desktop). Everyone at Xamarin can feel that Nat is hard at work when they noticed that one of the first things Nat did was to engage six design firms and an army of technical writers to ensure that our products go from "Nice" to "Amazing". And that was on his second week as CEO, a lot has happened since.
I do not want to give away everything that we are doing, it would ruin the surprise, but we are here to deliver joy to programmers everywhere.
If you are interested in working with us, and making mobile development and .NET development a joy that everyone can enjoy, check out our Jobs page
Where we are now
It gives me great pleasure to say that we have elevated the discourse on the iPhone simulator and my Chicken-powered TweetStation is up and running with the new iOS product. The picture on the left is TweetStation powered by MonoTouch, the picture on the right is TweetStation powered by Xamarin's iPhone product:

TweetStation on MonoTouch
TweetStation on Xamarin iOS
Update: TweetStation now starts up on Device! We have the static compiler working!
We also have the delicious iOS5 APIs exposed as strongly-typed and intellisense-friendly C#. We are now updating the APIs from Beta1 to Beta2, which should be completed today or tomorrow.
Our Android efforts are moving fast. Only this morning we got Layouts to render on the device. This is a lot of work, as it gets Dalvik to start Mono, and initializes our entire bridge and exercises the C# and Java bridge. In addition, we have identified and fixed a serious problem in the distributed garbage collector.
We also have a number of surprises for everyone in MonoDevelop, we believe that you guys are going to love the new features for iPhone and Android development.
There is still a lot of polish left to do. We are working as hard as we can to have Preview releases in your hands, but we feel confident that we will have a great product for sale by the end of the summer. We hope you will all max out your credit cards buying it.
Posted on 28 Jun 2011
---
I could not be more excited about this.
Nat Friedman has joined Xamarin as a company founder and CEO this week.
Nat and I have known each other and worked together on and off since the early days of Linux. In 1999, we started Ximian to advance the state of Linux, user experience and developer platforms - with many of our efforts brought to fruition after our acquisition by Novell in 2003.
Anyone that has had the pleasure to work with Nat knows that ideas come in one side, and objects of desire come out on the other end.
In mobile development, we've discovered a great opportunity: a need for products that developers love. And we are going to fill this need with great products that will make everyone's eyes shine every time they use our software.
Update: Nat's most recent product was SUSE Studio.
Posted on 25 May 2011
---
Today we start Xamarin, our new company focused on Mono-based products.
These are some of the things that we will be doing at Xamarin:
Build a new commercial .NET offering for iOS
Build a new commercial .NET offering for Android
Continue to contribute, maintain and develop the open source Mono and Moonlight components.
Explore the Moonlight opportunities in the mobile space and the Mac appstore.
We believe strongly in splitting the presentation layer from the business logic in your application and supporting both your backend needs with C# on the server, the client or mobile devices and giving you the tools to use .NET languages in every desktop and mobile client.
Development started early this morning, we will first deliver the iPhone stack, followed by the Android stack, and then the Moonlight ports to both platforms.
The new versions of .NET for the iPhone and Android will be source compatible with MonoTouch and Mono for Android. Like those versions, they will be commercial products, built on top of the open core Mono.
In addition, we are going to provide support and custom development of Mono. A company that provides International Mono Support, if you will.
As usual, your feedback will help us determine which platforms and features are important to you. Help us by filling out our survey. If you give us your email address, we will also add you to our preview/beta list for our upcoming products.
Fighting for Your Right to Party
We have been trying to spin Mono off from Novell for more than a year now. Everyone agreed that Mono would have a brighter future as an independent company, so a plan was prepared last year.
To make a long story short, the plan to spin off was not executed. Instead on Monday May 2nd, the Canadian and American teams were laid off; Europe, Brazil and Japan followed a few days later. These layoffs included all the MonoTouch and MonoDroid engineers and other key Mono developers. Although Attachmate allowed us to go home that day, we opted to provide technical support to our users until our last day at Novell, which was Friday last week.
We were clearly bummed out by this development, and had no desire to quit, especially with all the great progress in this last year. So, with a heavy dose of motivation from my music teacher, we hatched a plan.
Now, two weeks later, we have a plan in place, which includes both angel funding for keeping the team together, as well as a couple of engineering contracts that will help us stay together as a team while we ship our revenue generating products.
Update: although there was a plan to get Angel funding, it turns out that we self-funded the whole thing in the end.
Next Steps
Our plan is to maximize the pleasure that developers derive from using Mono and .NET languages on their favorite platforms.
We do have some funding to get started and ship our initial products. But we are looking to raise more capital to address the shortcomings that we could not afford to do before, these include:
Tutorials for our various developer stacks
API documentation for the various Mono-specific APIs
Dedicated Customer Support Software (assistly or getsatisfaction)
Upgrade our Bug system
Training
Consulting and Support
and Marketing: we have a best of breed developer platform, and we need the world to know. Our previous marketing budget is what the ancient Olmec culture referred to as Zero.
Stay tuned for more, meanwhile, hope to see you in July at the Monospace conference in Boston!
Posted on 16 May 2011
---
I am a fan of Dropbox. It is a great tool, a great product, and clearly they have a passionate team over at Dropbox building the product.
Dropbox recently announced an update to its security terms of service in which they announced that they would provide the government with your decrypted files if requested to do so.
This is not my problem with Dropbox.
My problem is that for as long as I have tried to figure out, Dropbox made some bold claims about how your files were encrypted and how nobody had access to them, with statements like:
All transmission of file data occurs over an encrypted channel (SSL).
All files stored on Dropbox servers are encrypted (AES-256)
Dropbox employees aren't able to access user files, and when troubleshooting an account they only have access to file metadata (filenames, file sizes, etc., not the file contents)
But anyone that tried to look further came out empty handed. There really are no more details on what procedures Dropbox has in place or how they implement the crypto to prevent unauthorized access to your files. We all had to just take them at their word.
This wishy-washy statement always made me felt uneasy.
But this announcement that they are able to decrypt the files on behalf of the government contradicts their prior public statements. They claim that Dropbox employees aren't able to access user files.
This announcement means that Dropbox never had any mechanism to prevent employees from accessing your files, and it means that Dropbox never had the crypto smarts to ensure the privacy of your files and never had the smarts to only decrypt the files for you. It turns out, they keep their keys on their servers, and anyone with clearance at Dropbox or anyone that manages to hack into their servers would be able to get access to your files.
If companies with a very strict set of security policies and procedures like Google have had problems with employees that abused their privileges, one has to wonder what can happen at a startup like Dropbox where the security perimeter and the policies are likely going to be orders of magnitude laxer.
Dropbox needs to come clear about what privacy do they actually offer in their product. Not only from the government, but from their own employees that could be bribed, blackmailed, making some money on the side or are just plain horny.
Dropbox needs to recruit a neutral third-party to vouch for their security procedures and their security stack that surrounds users' files and privacy. If they are not up to their own marketed statements, they need to clearly specify where their service falls short and what are the potential security breaches that
Unless Dropbox can prove that algorithmically they can protect your keys and only you can get access to your files, they need to revisit their public statements and explicitly state that Dropbox storage should be considered semi-public and not try to sell us snake oil.
Posted on 19 Apr 2011
---
« Newer entries
|
Older entries »